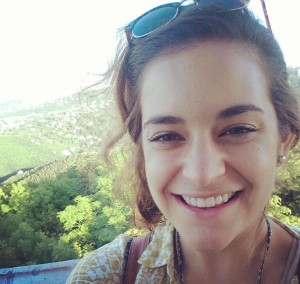 I formed an instant girl crush on Alyssa Petersel the day I began editing her manuscript, Somehow I Am Different.
In a world where revenge and outrage often reign, Alyssa and her true story serve to remind us that the decisions we make transform the people we become as well as the world in which we live.
For that, she is my kick-ass woman of the month.
Born and raised in New York, Alyssa is a firecracker of energy and optimism. Rather than taking a safe, traditional path when she from graduated from Northwestern three years ago, she organized a Kickstarter campaign to raise money to move to Budapest, a country stricken by economic decay, anti-Semitism, and a shameful past. She had planned to interview some of the fascinating men and women she met there nearly one year before during a college volunteer spring break trip.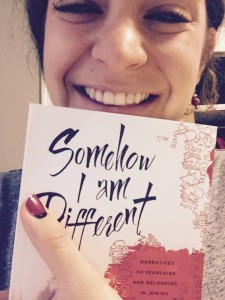 Somehow I Am Different documents the lives of twenty-one inspiring Jewish Hungarians as well as Alyssa's eight-month journey of personal growth.
The men and women she met – one of them a famous rapper, another a renowned pastry chef – grew up in an atmosphere of hate and repression. They came from families where relatives had been murdered by their neighbors, and parents feared telling their own children they were Jewish in order to protect them. Over time, they chose to change their focus. They were able to see past the ugliness and find beauty.
Throughout her journey, Alyssa was inspired by the quote, "The truth is that our finest moments are most likely to occur when we are feeling deeply uncomfortable, unhappy, or unfulfilled. For it is only in such moments, propelled by our discomfort, that we are likely to step out of our ruts and start searching for different ways or truer answers." — M. Scott Peck
You can find your own copy of Somehow I'm Different today here. Read it. Tell your friends. Make the world a better place.
Congrats Alyssa, you kick ASS!!!!