It has been a  journey! I finished the first draft of Choosing Hope about a year and a half ago, and then metaphorically ripped it up and slammed it into the thrash can. It was a perfectly beautiful love story, and it was all wrong.
I needed to go deeper, darker, more twisted. Choosing Hope needed an ending no one could possibly predict.
I tapped into my life experiences, lessons, and observations. When I finished that second draft, I felt incredibly exposed. Naked.
Choosing Hope isn't dainty or sweet. I wrote about things I haven't read anywhere else. Showing my manuscript to friends, let alone publishing it, seemed unwise.
I am fully aware, EDGY and BRAVE are two breaths away from  STRANGE and UNNECESSARY.
But I decided to go for it. In my early teens, when I began experiencing daily panic attacks, I came up with a life motto — Do What You Fear.
The result? Fear and Anxiety weren't allowed to set my limits.
Releasing Choosing Hope is the biggest risk I have taken so far. If it fails, I will have tried my best. If it succeeds, Hope wins.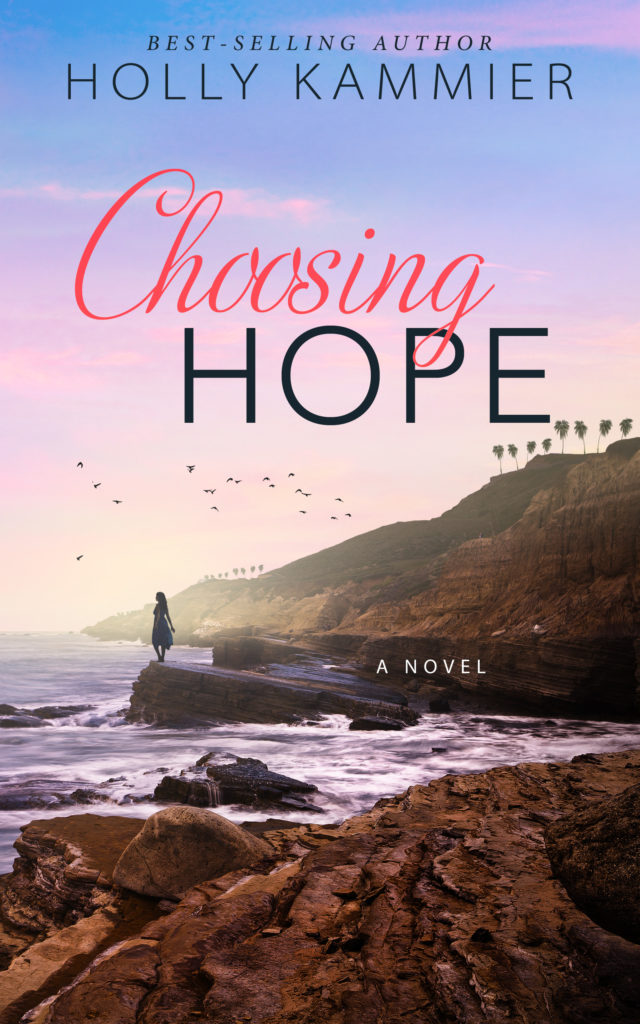 You can buy it now:
A broken marriage.
A love affair.
A lie that changes it all…
Hope Sullivan has been with the same man since her freshman year of college. She knows her marriage has its cracks, but she doesn't realize how much resentment she has buried, or chosen to blame on herself, that is until a family tragedy forces her to reevaluate her long held beliefs.
When her husband isn't there for her, Hope's first love steps in and offers her a way out. Adrian, appears to be everything her husband isn't.
He's sexy, strong, and fit. He listens to her, sympathizes with her, and makes her feel valued.  Best of all, Adrian lives for spending time with his kids.
Hope's affair is just the beginning. Her journey inward will require untangling her complicated past and surviving an astonishing revelation.
Her lover is not who he pretends to be.
She's searching for her happily-ever-after, and no matter how painful the journey, she'll find what she's been looking for all along—the chance to choose Hope.
A spin-off from the best-selling novel, Kingston Court.