Choosing Hope went on a blogger tour this past week. 🙂 🙂
That means lots of unbiased reviews!!!!
I think this may be my favorite part of releasing a new book. Here's a handful of reviews and links: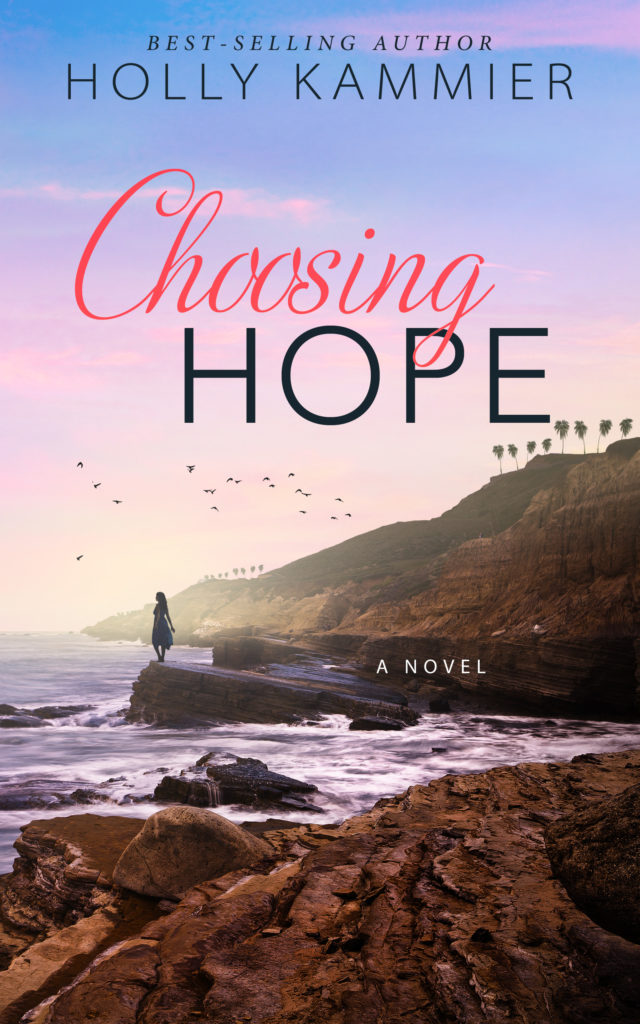 "Love Is Not Found When We Lead With Fear" Blush Review
WOW!  My heart is literally in my throat!  Choosing Hope has left me wide eyed and speechless!!
This isn't a fairy tale my friends.  This is Hope's journey to find her happiness.  Hope is in a toxic marriage.  Kevin is a selfish, removed "husband" (if that's what you even want to call him) that, frankly is a big baby.  Hope's anxiety has become too much to bare and her loneliness is unmeasurable.  Being a mother and a wife with no support is weighing her down endlessly.
Her childhood love, Adrian, resurfaces and he says all the right things.  She risks everything for her true love.  Her decisions are the toughest Ive ever ever seen, but she goes with her gut and makes the move to be with Adrian and his children as well.
The way this author portrays Hope and Kevin's relationship was nauseating.  It personally struck a nerve with me and I was thrown right back into a time in my life when things weren't settled.  I related to Hope tremendously, as in her relationship with Kevin.  It's hard to pull the trigger though… but easier when you have the push.
And that push was Adrian… and can we just talk about HIM?!  OMG you're going to FREAK OUT when you read how HOT Adrian is!  This dude seriously is super romantic and will make you fall in love with him!
What's exquisite about Choosing Hope is the message this book possesses.  Every single woman that reads this will take something so very important from it.  That we are all warriors and we can chose our fates and are in control of ourselves.  We are our own boss and we can do anything we put our minds to.
I REFUSE to give ANYTHING away in this AMAZING tale… Because that would be wrong on so many levels, BUT what I will say is that you're in for a loop and it's fabulous!!!  Holly Kammier did a hell of a job on this!!  READ IT!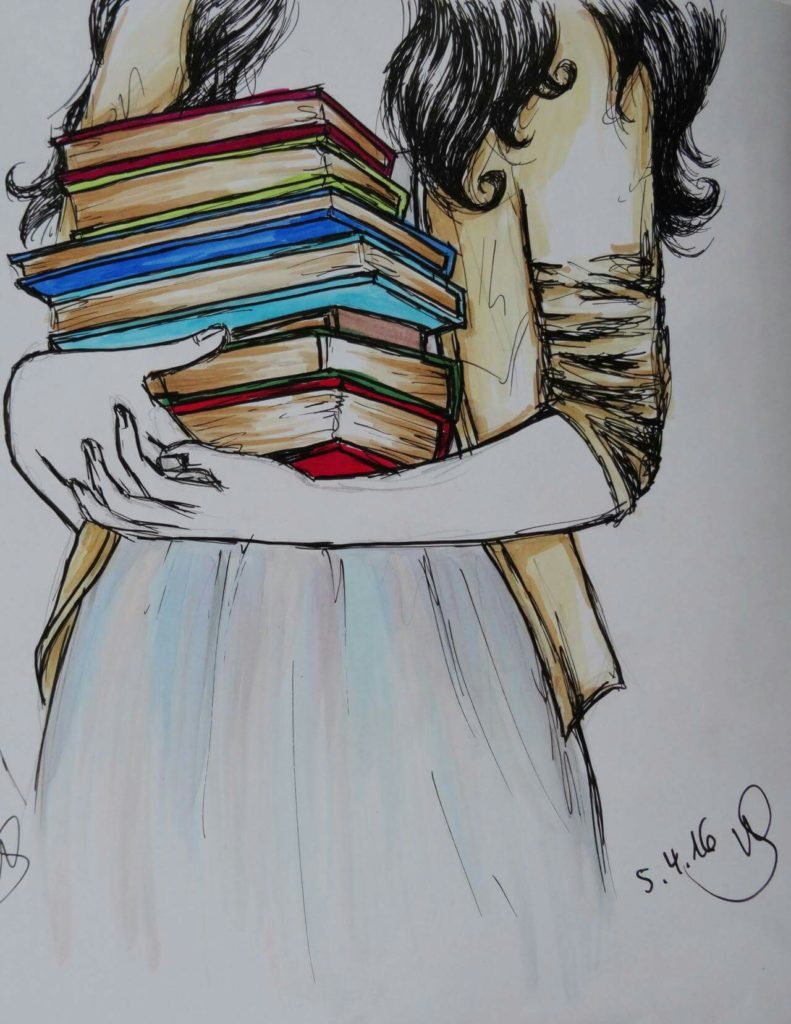 Crazy K.A.L.M. by Kelly Jo Sweeney
My Review
I'm going to start by saying how much I enjoyed this book. I couldn't put it down. Always a good sign. I found myself tied up in Hope's life. At times I was cheering her on and at others, I just wanted to give her a really good shake. Sit her down and say 'Hope, get a grip.' Of course I was talking about a character in a book, so I had to get a grip myself instead.
This isn't your usual romance story. This is actually a story about a woman who needs to discover what she really wants out of life. To take control and find her happiness herself, rather than hoping that someone else, some man else, will give it to her.
Hope was believable and it was easy to connect to her and buy into her story. There were times, she seemed to be a little too trusting and a little two willing to smooth things over to keep people happy, rather than thinking about what she wanted. Of course, there are plenty of women who are like this really, so that shouldn't be surprising.
The whole book and the journey that Hope goes on was, ultimately, very satisfying. Of course, these things are never straightforward or completely easy, but in the end I was pleased with where she went. Highly recommend this slightly different and unusual read.
Kim's rating: 5 of 5 iScream Cones
Are you happy in your marriage?
Are you in love with your husband?
Do you have "what if's" or "could've been's" eating away at you?
Choosing Hope explores if the grass is really greener. If you could leave your husband would life would be ok maybe even better.
Finding that push to make the final decision to tell your husband you want out and you can make it on your own or with that person that "got away."
Hope found her old high school crush on Facebook and enjoyed the flirting and butterflies. She started then to question the things she didn't like in her husband and marriage and ignored what could have been fixed. She took the leap and uprooted her life, children and family for her childhood sweetheart.
He was everything more in attention and love then her husband was. He wanted her and to make him a part of her life.
So she gave it all up for him. Did she do the right thing for herself, for her family, for love?
Could she find herself in this new life or is it all falling on top of her?
I was mesmerized by Holly's writing, how her words captivated me and held me hostage till I finished. I would constantly think about this book throughout the day when I wasn't reading it.
I contemplated the idea of my own "what if" while I was reading and by the end of the story I was all "Na, I'm good."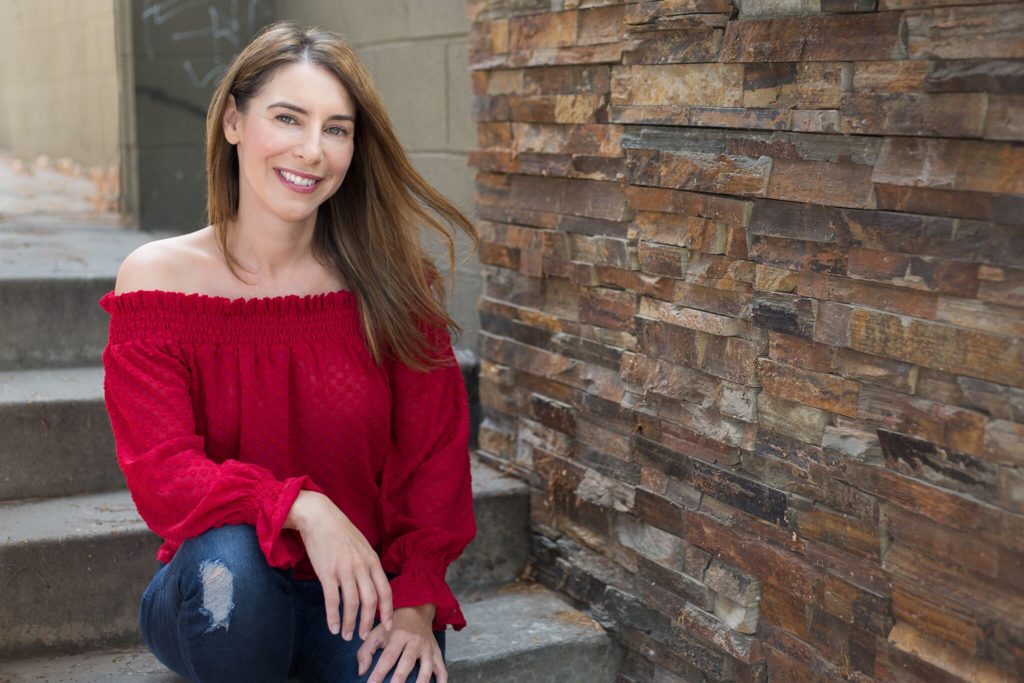 Dandelions Inspired by Jen
My Review:
Wow, what a book! I am so happy to be a part of the Choosing Hope blog tour and to bring you my review of author Holly Kammier's second novel! We've all heard the phrase, "the grass isn't always greener on the other side," but this novel brings that saying to an entirely new level. Hope is unhappily married to Kevin and they have two sons, one of which is on the Autism spectrum. From the outside, it looks like an ideal marriage and family, however, Kevin is full of mood swings and ultimately it is not a good relationship. When Hope reconnects with an old friend/boyfriend from her childhood on social media, it seems that he has everything to offer her – especially his love and commitment to their second chance at love. But what happens when you take a giant risk for another man and another relationship and then things don't turn out as expected?
I have to admit that initially, I wasn't a huge fan of Hope. I felt like she was being unfair and dishonest just considering an affair and was also a little overwhelmed by her focus on how various characters had wronged her in her life. But the more Kevin's true character was revealed, I disliked him even more and was practically cheering her on to have an affair and get away from her toxic husband.
I liked Adrian from the start, but also kept thinking to myself that it was too be to be true. I kept waiting for the other shoe to drop thinking thinking it impossible for this man to still love her so much and be so devoted to their building a life together. Along with this, I found myself aggravated several times at Hope's swift changes and decisions, wanting to scream at her to slow down and think before acting.
After devouring the entire novel, I found myself honestly moved and pleasantly surprised by the author's twist on this topic and Hope's relationships with Kevin, Adrian, her children, and her family. Whether in books, movies, or real life you hear women declare that they do not need a man to be happy, and Hope was definitely the opposite for the majority of the novel. The beauty of Choosing Hope was her perspective gained from the journey of her affair and the end of her marriage, and how much she learned about herself as a woman and a mother. Despite the complete heartbreak and insanity that happens in this novel, Hope is able to come away with a renewed since of self and a love for herself that she had been searching for since childhood.
Jenea's Book Obsession
Choosing Hope is a contemporary romance, but it isn't your typical romance. It is all sunshine and rainbows, it is a story of a woman who is not happy in her marriage, and reconnect with her high school love. There's a saying, the grass isn't always greener on the other side, and Hope soon find this out.
Hope has been married to Kevin, they have two beautiful sons, one who is autistic. They live in a gorgeous home, have plenty of money, they travel, and from the outside they are the picture perfect family. However, Hope is not happy, and hasn't been for a long time. There are secrets in that home they share, and the abuse that Hope endures is awful. Reconnecting with Adrian, her high school love, doesn't help either. She starts to question her marriage even more, and when she has a family crisis, her emotions get the best of her and she puts herself in a situation that will tear her marriage apart. But Hope pushes ahead anyway.
Hope is a woman who wanted feel loved. Yes, her husband provided for her financially, but not emotionally. She took care of her boys, and they were her world, and that I adored her for. But for what she did with the other man, I couldn't understand, now don't get me wrong I didn't like her husband at all. But then I haven't been in that situation either, so I was curious to see what she would do. Adrian on the other hand, was caring and sweet and well, perfect, almost too perfect. If that makes sense. I couldn't put my finger on it, but something about him was just off to me. Oh, I have to mention Hope's mother, this woman was just amazing, I loved her to pieces. There are a lot of side characters that played parts in this, and enjoyed them as well. Overall, it really was a good group of people.
While Hope's affair with Adrian was a button pusher for me, the way that Kammier's has written this pulled me in, I felt Hope's loneliness and her sadness, and I couldn't help to want her to be happy. And at first I did wonder if Adrian was her knight in shining armor coming to save her from her situation she was in. But, over time though, that feeling I had about Adrian was right, there was something off with him. This man had some issues for sure… And things got much worse for Hope and with so many things happening, it too me on a roller coaster ride of emotions and suspense leading up to an ending that was pretty fantastic. The epilogue was wonderful and I was so happy to be able to see how Hope made out after everything and what decisions she had made to do with her children and her life.
Choosing Hope is a captivating story of family issues, love and self discovery. I have to say, I was a little worried at the beginning, but this turned out to be an amazing and inspirational story.
My Review
5 Mind Blowing Stars!
Choosing Hope is very well written. The characters and situations felt very real. At first, I thought this was just another romance novel; Insta-love, timid female, alpha male, happy ever after (eye roll), but it turned out to be very unexpected.
The author kept me guessing and made me identify with the characters even though I have never been in their situation.
Hope's marriage looked great on paper. Her husband provided for her and their two boys. They lived in a big house, took fancy vacations, drove nice cars and seemingly wanted for nothing. But something was lacking between them.
Here we have two broken adults. Conversation and intimacy damaged beyond repair but the glue holding them are their two kids. At times it felt that there was hope for the relationship, but in walked Adrian— Hope's high school sweetheart.
Adrian appeared perfect! He promised to give Hope everything she couldn't get in her marriage, but Adrian had a secret that slowly bubbled to the surface.
This is not your average romance novel folks, it is a story about strength and finding the courage to move on after your life plans get shot straight to hell!
Book Corner Buzz by Bailey
My Opinion:
I do this with a lot of books but when I see the words romance I pounce on it without reading the blurb so everything came as shock and it was one hell of an emotional roller coaster. I loved it very much and I felt so emotionally drained after it.
So many bad things pile on top of each other for Hope Sullivan and I started to question, who had this much bad luck? I found this book pretty confronting as I am a very young reader and I don't read many New Adult books so this was something new for me, something to expand my horizons and I feel a little scared.
Never the less I was a great book and so much happens. Bad relations and the life lessons you get out of them and how to get out of bad relationships, because the ones featured in this book were toxic. A big aspect of this novel is anxiety and how it affects Hope so it definitely has some diversity.
After the drama that Hope encounters she is on a journey to self-discovery and heal after it so as a reader I felt a bit of weight come off my shoulders knowing that in the end after a long fight you can only hope for the best outcome.
Throughout it all, I felt so mad at all the characters but you come to understand their flaws and accept them for it. Always remember that you don't need anyone else to complete you, you are enough.
I recommend this book to 18+ and perhaps if you are a teen in a relationship or a little love struck check this book out to set you back to reality, because living in a perfect oblivious fantasy won't always pan out like you hope it to.
 Devilishly Delicious Book reviews by Christie and Danielle
~Christie's Review~

4 1/2 Stars
WOW! I knew from reading the synopsis that Choosing Hope would be emotional, but I wasn't expecting the surprises that Holly Kammier had in store for me. From the outside, Hope seems to have it all, a handsome, successful husband, two wonderful children, and a beautiful home. Appearances can be deceiving. Holly's husband is distant, cold, and self-absorbed. When her mother has a stroke, Hope is forced to do some soul-searching. To complicate matters, her first love, Adrian, re-enters her life. What started as harmless flirting has the potential for more, especially when Adrian appears to offer her everything her husband, Kevin, seems incapable of. But, is Adrian really everything Hope needs?
I really don't want to go into much detail as I don't want to spoil anything. You need to take this journey with Hope. While there is somewhat of a love triangle and romance, there is also suspense and twists you won't see coming. Choosing Hope is most importantly a novel about a woman's road to self-discovery and choosing happiness for herself.
I highly recommend reading this one if you love a smart heroine who finally puts herself first to be the best woman for herself and the best mother for her children, then this is the book for you.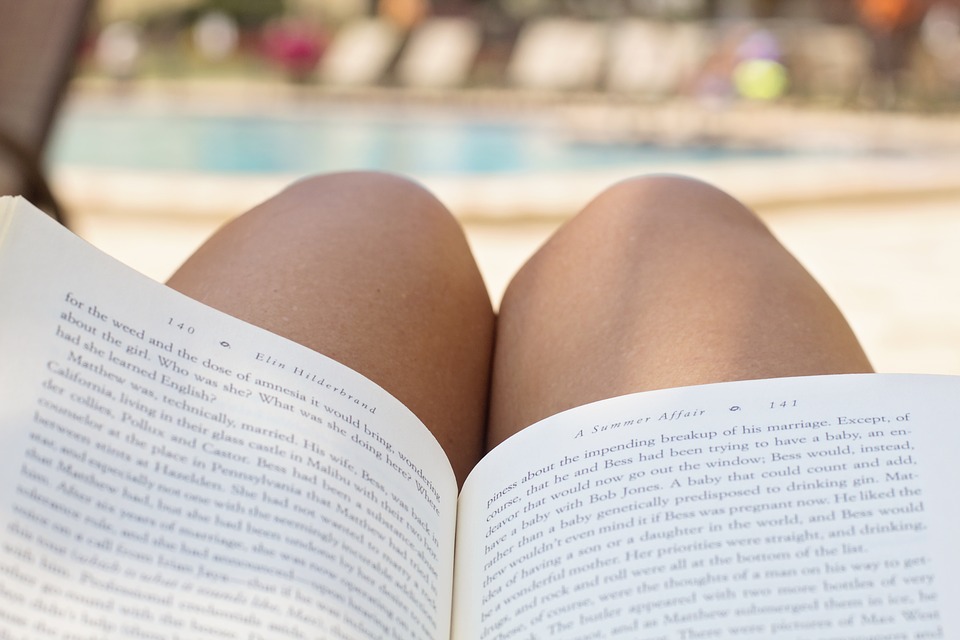 Once Upon A Page by Cyndi Becker
Choosing Hope by Holly Kammier
My rating: 4.5 of 5 stars
I knew going into this read that it would be intense. Thing was it exceeded the level of drama I anticipated, which was good, but it often left my heart feeling heavy. Choosing Hope can be best classified as a romance suspense, but not in the classical way. The suspense exists in what Hope will decide to do about her unhappy marriage, the near persistent flirtations of her high school boyfriend, and ultimately what will become of these choices. Holly Kammier packs a lot into a mere three hundred thirty three pages, and I was thoroughly engrossed in every single one.
Saddled by a near loveless marriage her life gets more complicated by the re-entrance of a high school boyfriend. Holly Kammier captures the intensity of Hope's emotions and all that ensues as she finds herself caught up in Adrian's advances. Kammier creates a rich world as Hope vacillates between her reality as a wife and mother, her role as a daughter and sister, and what becomes of her as she flips everything on end. She's a women who goes all in, and embraces every up and down that comes her way. There were moments I wondered how she would ever bounce back from events that chipped away at her security and self worth, would she ever recover a semblance of the happiness she reached for, but Kammier does a stellar job growing Hope's character. She learns and relearns some incredibly hard lessons in life and is reminded that things aren't always what they seem, but more to the point that if it's too good to be true, well then it probably is.
The book is as intense as the blurb makes it sound (and then some) and even knowing it's not a light read, I found myself surprised by the ending. I highly recommend that when you pick this book up you plan to give yourself time to binge read and to contemplate.
Eclectic Evelyn by Evelyn Dortch
First, let me say this is not a "romance book".  I don't particularly like those sappy, happy ending, formula romance books, so if I have read it you can pretty much know this is not one of those. This is a book about a marriage and an old flame, and so much more. Ever do a Facebook search for your high school boyfriend and think – I wonder what might have been. Ever think –  the grass is greener on the other side; if only I had made a different choice. Ever feel stagnated, overwhelmed, and just bone-weary tired of being everything for everyone. Choosing Hope is a story about a marriage, an affair, and a woman discovering her true self through the twists and turns of her life. It's not a fairytale, it's real life so be ready to follow Hope through this journey of what might have been and what really is.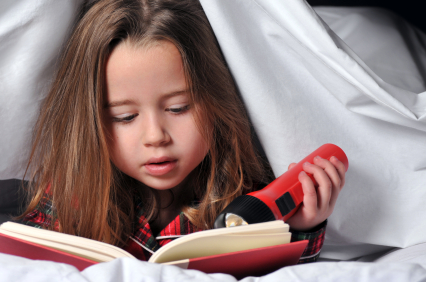 Lamplight Review and Promotion by Corrie H
Our Review:
This was a feel good story in a way for me. A story about a woman looking for herself and stumbling along the way. I was a little all over the place with this read. All of the situations she found herself in I wanted to justify everything and then I wanted things to turn out the other way. There were so many different family dynamics as well which, for me, made the depth of this story so much more. It wasn't just about Hope and her marital issues…it was Hope and her relationships with everyone she knew that really made this story. She has so many people that love and care for her…truly a lucky woman.
Reading time for Choosing hope was a little over 4 hours for me. This was the first book by Holly Kammier for me and I would definitely try another book by her. It was well written and flowed really well…and easy read for me.