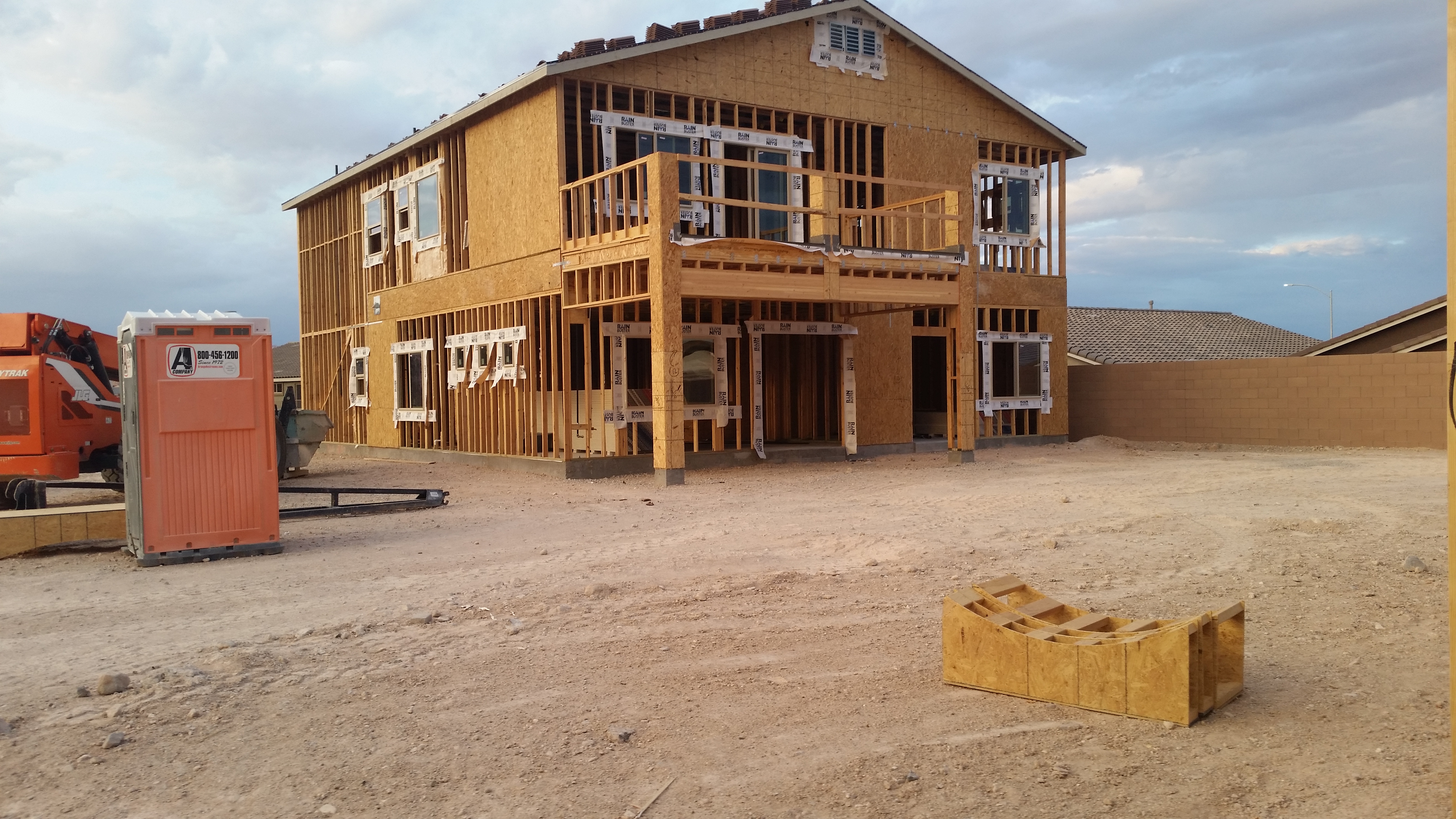 My house is growing! It's starting to look like a real home.
To honor this momentous event, and preserve something special under the skin, I wanted the special people who will be spending the most time here  to write their names in permanent marker on the wood of the house.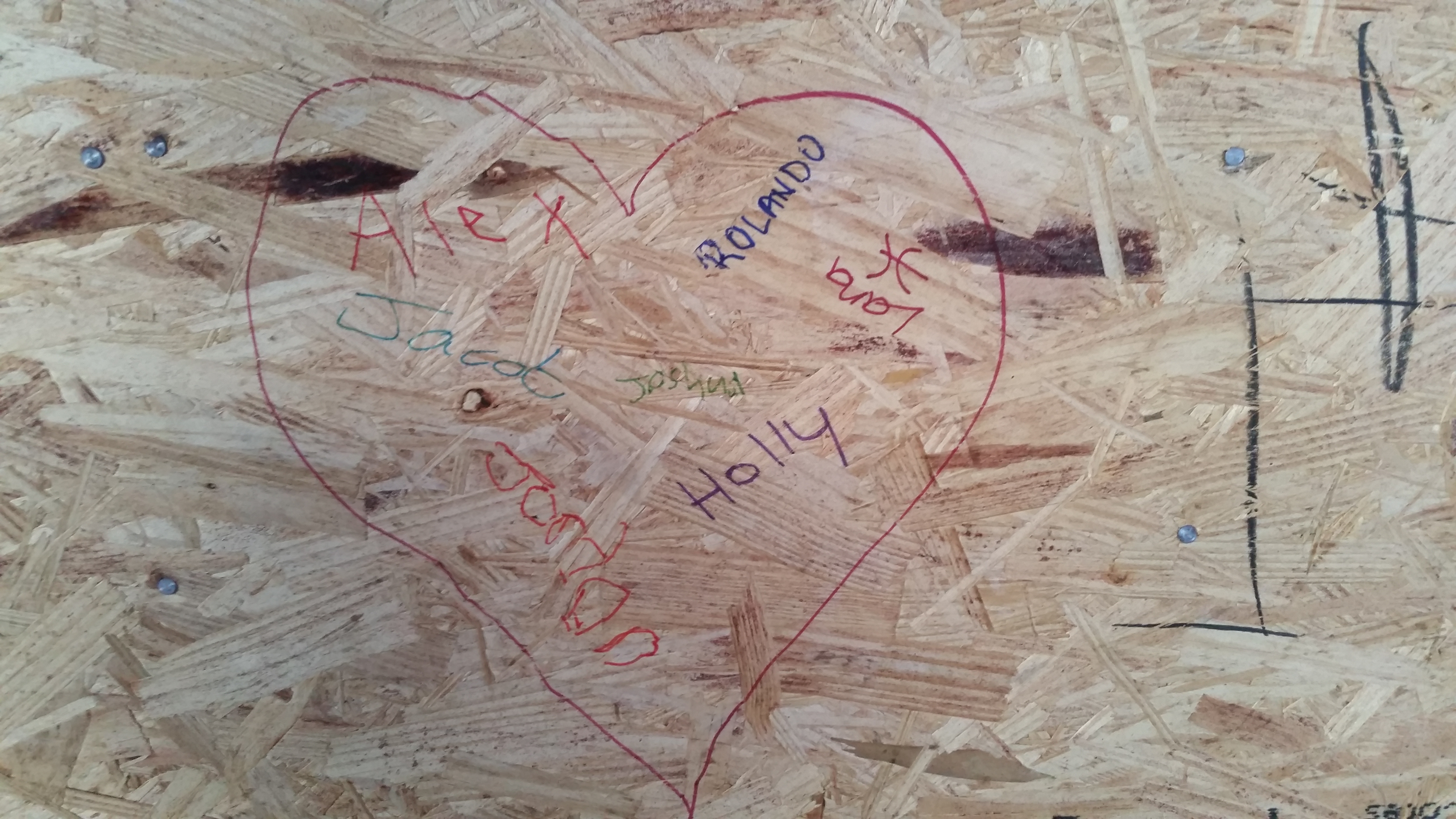 Soon it will be sealed with drywall and paint. Soon it will look like an ordinary kitchen. For me, I will always know that Josh, Alex, Lana, Jacob, Jordan, Rolando, and me, beat in the heart of the bones of this home.