My topic today is dating with children, in my case with FIVE children between us. There's a baby, almost three, an 8 year old, 10 year old, and two 12 year olds.
I wish I could snap pictures of the looks I get when I'm out schlepping all of these children on my own. My skirt is often splattered in cereal bars and schmutz, my limp frazzled hair tied back in an enticing bun. Strangers look at me like I'm batshit crazy, selfish for overpopulating the earth, or in complete awe at my bravery and calm demeanor. I pretend I'm Angelina Jolie.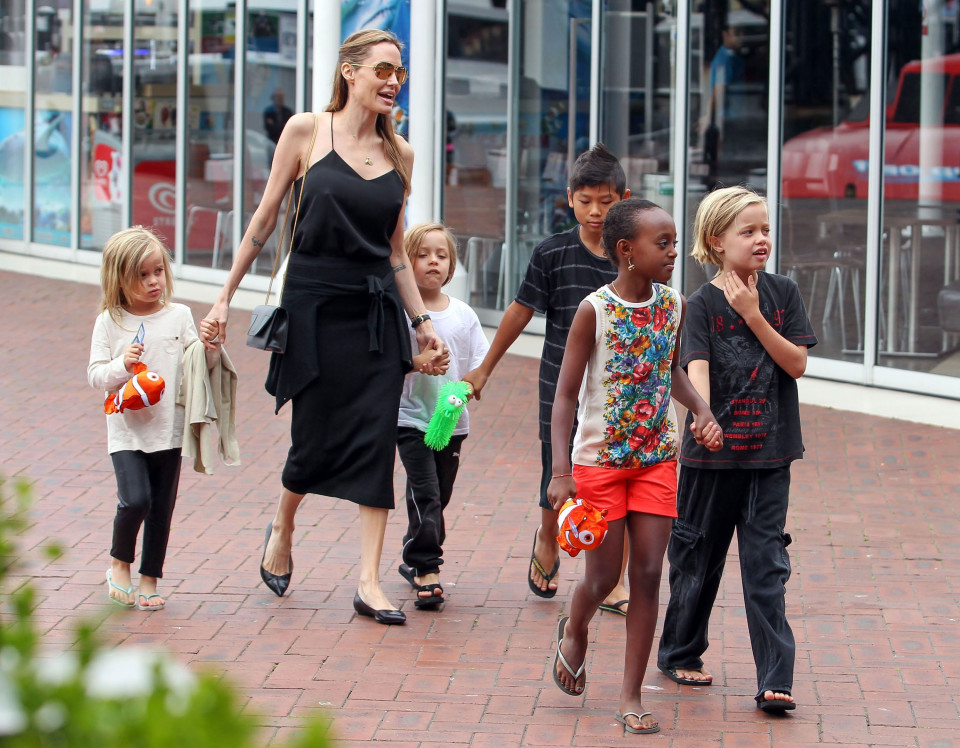 When Ro and I first started dating, we saw each other without any of our children. It was romantic, and sexy, and exciting. Our clothes were clean and our hair smelled good. People would comment how in love we looked. It was all super sweet and reassuring. We talked about our kids a lot, about how much they would adore each other and improve one another's lives. The two twelve year olds are both quirky and smart, they would be instant friends. Ro's 10 year old would adore anybody he loved. My 8 year old baby of the family would be a bit jealous of an actual baby, but he would enjoy having Ro's middle child as a playmate. Sounds great, right? My mother chuckled.
A big piece of me knew better. The reality of blending families is tough business. I grew up in a big blended family, my mom has four and my step-dad has four. Eight is Enough, and most of us are girls. Five girls menstruating. Five girls sharing two bathrooms. Five girls who liked boys.  We had the kind of drama in our family you could write memoirs about.
Usually siblings fight with one another. Throw in kids from another mother or father and watch those same siblings line up like comrades in war – red vs. blue. Or, maybe one of those siblings defects to the other side, now you are talking a lifetime of wounds and rifts. The parents get involved and they discreetly, or in some cases, very adamantly, take sides. It gets loud, emotional, and sometimes dark. There's great stuff too, really awesome things like big family dinners and holidays, lots of birthday parties, clothes to borrow and plenty of gossip to share. Still, it's not all fun and games and I knew it.
When Ro and I first introduced our children to each other, we disproved the odds. With all the hazy shine of an Instagram picture, our dreams for our kids to adore each other bloomed into fruition. It was glorious. They got along, they shared their Pokémon cards, they stayed up all night talking and giggling.
Now that they have all spent plenty of time together, it is much more clear. It's not always going to be that easy. The kids argue over which video game to play, which movie to watch, who gets to sit in the front seat of the car, and they maneuver for spots closest to their respective parent. They often disagree agree on what they want for dinner, where they want to go for the day, or who spilled the popcorn all over the carpet. Best of all, one of them ALWAYS bangs on the master bedroom door the moment it is closed shut.
Just like with my own childhood, the good still outweighs the hard. Like when they are all getting along and dog piling on top of one another, or playing hide and seek, or pushing each other on the swings at the park. There is never a shortage of toys, or books, or snacks, and they never have to sleep alone when we're all together. Once they have been apart, they miss each other.