I just finished reading Caroline Mitchell's heart-stopping, page-turning paranormal crime thriller, Don't Turn Around.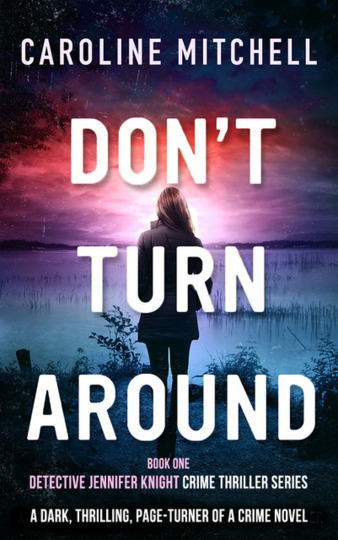 Forget turning around. This bestseller has me a bit afraid to turn off the lights , or sleep alone, or look under my bed. Thanks Caroline!
Besides being a bit freaked out, it was a fantastic book full of some very unexpected twists and turns, and a whole lot of paranormal activity throw-in.
As a writer, when I finish a good book, I wonder about the author's thought process behind the story. Lucky for me and you, I'm friends with Caroline. I get to ask her. The following is a quick interview with my UK buddy from across the pond: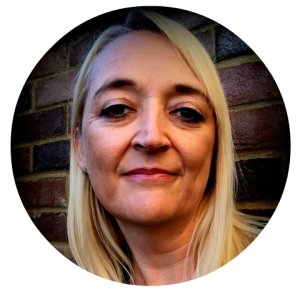 Q: So, Caroline, my first question is…what was the seed for Don't Turn Around. What got the whole ball rolling?
A: I had just finished writing my true story, Paranormal Intruder, that is my account of paranormal activity in my home. After I finished, I was keen to get back into writing, and infused my own experiences of the police and paranormal to come up with the DC Jennifer Knight series.
Q: Where did you do most of your writing and how long did it take you to write the book?
A: It took me around nine months to write it, and as I work full time I just wrote wherever and whenever I could. I've now got a swanky writing room, but a lot of my writing is done on my daily commute to work (I'm writing this on the train right now). It makes for an amusing journey when you're plotting a murder and someone is looking over your shoulder!
Q: As you've mentioned, in real life, you are a mom and a full-time police officer on the coast of Essex, just outside of London. How does work and motherhood influence your story telling?
A: I am fiercely protective of my children and you can see that in my true story, because I don't go into a lot of detail about them. I changed their names to protect them and wouldn't feature their pictures in any media, although I was asked to, many times. In Don't Turn Around, I used the bonds of motherhood to describe Jennifer's relationship with her nephew Joshua. Although she is his aunt, she loves him like a son, and like me, would do whatever it takes to protect him.
Q: I know that feeling well. Real life can play such a big role in a writer's storytelling. That said, what is your personal favorite part of the writing process?
A: Oh I love it all. It's really turned my life around. I guess if I had to pick one thing it would be the early days, when you're in that lovely free writing creative stage. (As opposed to the structuring, "What-was-I-thinking-this-is-never-going-to-work" stage.)
Q: I've heard that from other writer's too. In the beginning it's all about letting your imagination run wild. Then editing is all about reigning things in and giving them structure. Speaking of structure…you mentioned Don't Turn Around is the first your DC Jennifer Knight series. Do you already know the final ending for the series??? Can you give us a hint?
A: Although I'm signed to produce three books, I'm keeping the ending open in case I write more, and have a book four in my head. Having said that, I'm also working on a straight crime novel featuring a DS Ruby Preston that I'm very excited about. I just need more hours in the day to write it.
A: You are a busy bee Miss Caroline. I guess we'll have to wait for you to finish writing your books before we find out the ending. Can't blame me for trying? OK, one last question before I let you get back to your train commute. If you could hang out with just one of your characters for the day, who would it be and why?
A: Great question! Believe it or not, I'd like to hang out with Frank. I find him such a fascinating character and I'm sure we'd have some very interesting chats – as long as I could persuade him not to kill me!
Holly: That might be a tough sell, Caroline. Frank seems pretty disturbed and untrustworthy. Maybe you know something I don't. Thank you so much for your time today. This was fun!
Caroline: Thanks Holly, I really enjoyed it. Best of luck with your forthcoming book.
To learn more about Caroline and her fabulous books, you can check out her website here. Don't Turn Around is available via Amazon by clicking here.
Stay tuned for an update on the Vegas house in next week's blog. It has painted walls now…and cabinets, and an enclosed backyard. It's getting real!