Reviews on Amazon are an author's lifeblood. Word on the street is, when we hit 50 or more of those little treasures, Amazon will begin marketing our book for us. They will do super lovely things like suggest to other readers, if you're interested in this novel, you may like Kingston Court too!  Nothing attracts a crowd like a crowd.
Sooo …. instead of writing a regular blog today, I'm going to implore you to write a book review on Amazon, if not for me (preferably for me ;)) than for some other deserving author.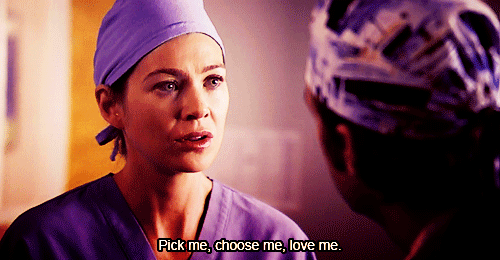 Here's a few new-ish ones posted on Amazon that totally made my day.
"Kingston Court" is a pleasantly unpredictable yet highly plausible story of two seemingly regular women. I don't have the chance to read much, but this novel was able to grasp my attention with its various twists and turns so that I finished it in a couple days. Both of the main characters were refreshingly realistic, reacting to situations as any high strung woman might. I thoroughly enjoyed following their lives and every new situation that was thrown their way. I would highly recommend this novel to anyone looking for a refreshing read about the common challenges, sorrows, and adventures life brings
You will not want to put this book down! It sucks you in. I savored it like a yummy treat. I laughed out loud, I got sad, i got horny. Juicy plots, genuine relationships, interesting characters. This book has everything that makes a book enjoyable. But seriously, the hook-ups – intensely exciting. I'm a sucker for those, when they're well written and realistic, which is quite rare. And the storylines are very unpredictable, so I was very anxious to find out what happened next. Speaking of finding out what happens next, Sequel?????????
This review is from:

Kingston Court (Kindle Edition)
The moment I read the first few pages of Kingston Court, I was hooked! I loved that the book was set in San Diego. Growing up in San Diego, Holly Kammier was able to help me picture my favorite beaches and land marks which was an incredible plus! What grabbed my attention though was Natalie and Samantha and their life. Their daily adult lives were so well written and was so relatable. I felt I knew the Natalie and Samantha and they could easily be my own neighbors.
Their lives take some unexpected turns. Don't worry, no spoilers! Seeing the changes and their struggles were so beautifully written, I could feel their heartbreak and emotional struggles.
So many books I have read lately follow the same formula/pattern. I have found myself just glossing through them and skipping pages just to get to the good part, but Holly Kammier does such a beautiful job creating scenes and making you feel her characters that this was not necessary. I couldn't wait to see how the characters would fare with the changes life threw at them and what choices Natalie and Samantha would make. I was not disappointed and was not tempted to skip through scenes.
I'm sad to see this story come to an end. I wish there was more Natalie and Samantha! Holly Kammier's debut book is a home run!! I can't wait to see more in the future!
A million and three thank-you's to everyone who has supported this book. Thank you, thank you, thank you!!
Holly Kammier is a former journalist who has worked everywhere from CNN in Washington, D.C. and KCOP-TV in Los Angeles, to the NBC affiliate in small-town Medford, Oregon. The blogger and UCLA honors graduate is the author of the memoir, Could Have Been Holly Wood. Kingston Court, is her debut novel. A California native and mother of two, Holly currently splits her time between San Diego, California and Henderson, Nevada. Co-creator of Acorn Author Services & Publishing, she is available for speaking engagements and content editing.
www.hkammier.com