Welcome to my new website. Graphic artist, Lisa Work, and I have put a lot of time and love into this beautiful site, along with the help of a whole lot of feedback from my generous Facebook friends. Thank you for all of your help and thanks for visiting!
hkammier.com is the first step in launching the release of my debut novel, Kingston Court. A modern twist between Desperate Housewives and Sex and the City, I wrote this book for my girlfriends and I can't wait to share it with you ladies – and guys too, if you like gossip, mommy drama, dating, and strong women.
I will be blogging about once a week with all the latest. Just this month, my daughter-from-another-mother, Jessica Gillman, gathered up her girlfriends from the La Jolla, Jewish Community Center junior theater and acted out fun scenes from the book.  She is going to edit all their hard work and give me a copy of her directorial debut to post here on the blog. Here's a pic of the girls who play junior versions of some of the main Kingston Court characters.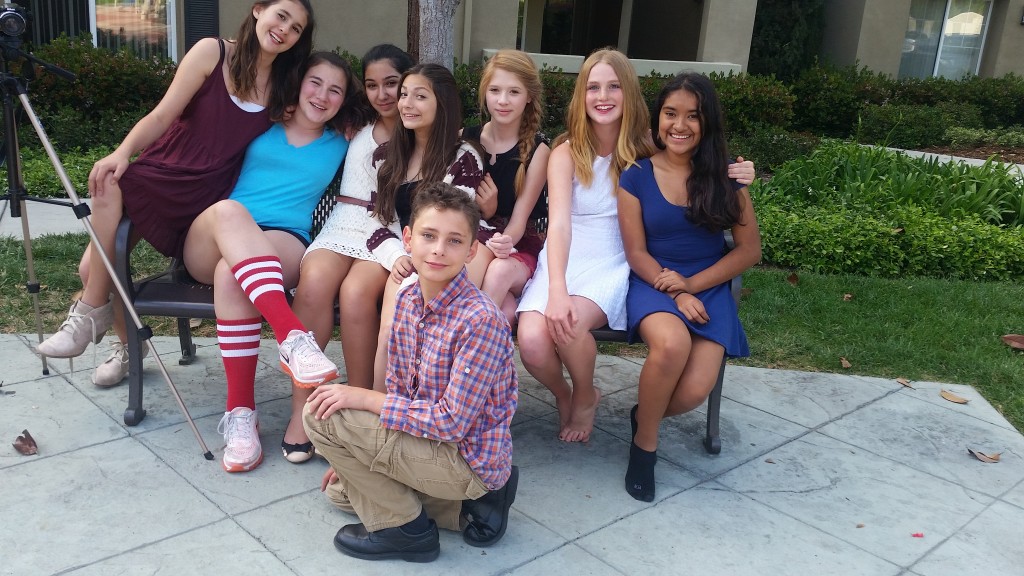 The cute boy in the front is my son Josh. He was asked to act out the part of Cameron Chase,  leading lady, Samantha Chase's husband. From left to right, these are the characters the girls are playing: Jess, Beth, Natalie Delisse, Inna, Jamie, Samantha Chase, and a Kingston Court neighbor.
~Holly