TWO MORE DAYS TILL BOOK RELEASE!!!!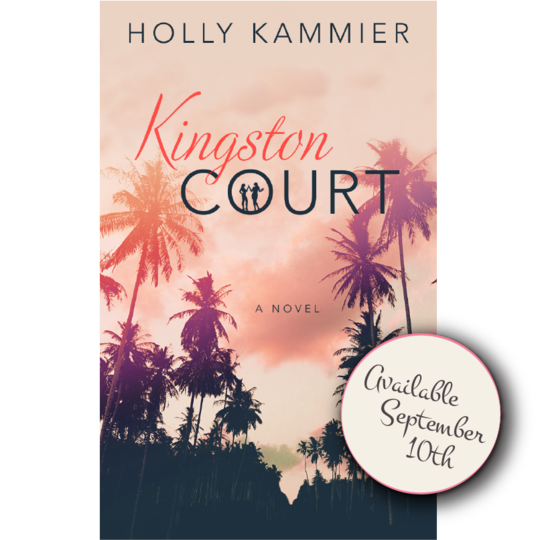 In two more days, Kingston Court will be available just about everywhere online, including select bricks and mortar stores.To celebrate Kingston Court's official release on September 1oth, several of my lovely writer friends are participating in the Kingston Court blog tour. Many of them conducted interviews with me and their questions were fun and surprising.
I'm so excited to share them all with you. I will post a link to each of their blogs on the day they post. In the meantime, the following in a list of the writers who will be participating starting tomorrow:
Rachel Morgan – will be hosting a Kingston Court giveaway on her Facebook. Tomorrow, September 9th.
Shawna Romkey – Author interview on September 10th
K.T. Hanna – Author interview on September 11th
Jessica Therrien – Author interview on September 12th
Kat Ross – Author interview on September 13th
Brinda Berry – Author interview on September 14th
Robert Yehling – Author interview on September 15th
Alyssa Petersel – Author article on September 16th
Debra Kristi – Article on Kingston Court on September 17th
Holly Kammier – Special raffle on September 21st
Christa Yelich-Koth – Author interview on September 22nd