So I've decided to do something a lot crazy. I'm releasing my next novel, Choosing Hope, on October 31st.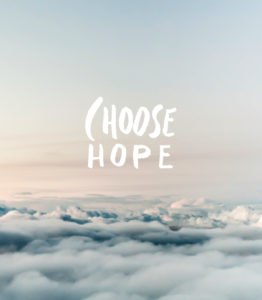 In about 4 months!!!! In-Sanity! The manuscript is written, so no big deal there.
NOW it's a matter of formatting, designing a book cover, gathering testimonials, and sending out advanced reader copies for reviews as quick as I can. I am literally Choosing Hope in doing this on such a short timeline.
Here's the official book blurb:
A broken marriage.
A love affair.
A lie that changes it all…
Hope Rains Sullivan is living the dream—a successful husband, two beautiful young boys, and a charming home in Northern California. She should be happy. She almost convinced herself she was, until Adrian came along.
Adrian, appears to be everything her husband isn't. He works with his hands, and is even willing to use them in a fight. He's sexy, strong and fit, with warm brown skin that alludes to his Spanish background. Best of all, he lives for spending time with his kids. Feeling alone in her marriage, Adrian offers her a way out.
Hope's affair is just the beginning. Her journey inward will require untangling her complicated past and surviving an astonishing revelation. Her lover is not who he pretends to be.
She's searching for her happily-ever-after, and no matter how painful the journey, she'll find what she's been looking for all along—the chance to choose Hope.
***
I was originally going to release Choosing Hope sometime next year but…. My boys are leaving for the summer and I will have some extra time on my hands, plus my dad's birthday is on Halloween.
Dad's not around to read this book, yet I am positive he would get a kick out of me releasing my latest novel on his big day. So this one's for you Papa! I hope you're watching over and smiling right now.
Here's what one of my favorite writers has to say about Choosing Hope:
Choosing Hope is a harrowing story of passion and deceit, the things we do for love and the rabbit holes we tumble into chasing elusive fairy-tale endings. Dark around the edges with a shocking twist I didn't see coming, this is the kind of book you'll be passing around to your friends so you can talk about it. Holly Kammier delivers romance, suspense, and a strong, smart heroine who turns out to be nobody's victim. Don't miss this one! – Kat Ross, best-selling author of The Midnight Sea 
I am so very excited to share this story with you all!!!